Fields Family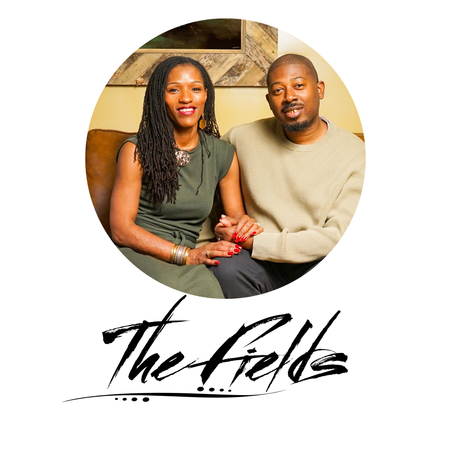 "Leadership comes from within the home, not from the outside world. The greatest youth program is the institution of family." – Evangelist Ronald L. Fields, II
Ronald and Latasha were born and raised in Baton Rouge, Louisiana. In 2011, the Lord called them to Chicago, and they have been serving and residing there ever since. They have been married for almost 18 years and have been homeschooling their children for 17 years. Not only do they have a homeschooled college graduate, but they also continue to homeschool their other three children and children from the community.
Ronald and Latasha are the Pastors/Evangelists and Overseers of Our Report Ministries & Publications, an evangelistic outreach ministry, and the founders of CHESS, Ky'Ijel Group Christian Academy, EPIC Cafe (Empowering Parents, Igniting Communities), and Team Illinois.
In addition, Latasha is the Illinois State Coordinator for ParentalRights.org, a 1776 Unites Achiever, 21st Ward Republican Committeewoman and Chaplain of the Southside Republicans Organization, a former candidate for Lieutenant Governor of Illinois, and the recipient of the Illinois Family Institute 2021 "Voice of Truth" award, recognizing her "faithfulness and efforts to rescue students from the Apostles of Wokeism in government schools."
For over 16 years, Latasha has been an outspoken critic of the one-size-fits-all public school system, railing against its propensity to usurp parental authority and to sexualize and indoctrinate impressionable children with radical racial and Marxist ideologies. Latasha echoes the great work of Booker T. Washington, who said, "Education is not a thing apart from life—not a 'system,' nor a philosophy; it is direct teaching how to live and how to work."
She gave her personal testimony of perseverance to the Congressional House Committee on the Budget regarding "Poverty in America: Economic Realities of Struggling Families." In addition, her opinion piece, "God, Parents, and the '1619 Project'" featured in the Wall Street Journal, provides more insight into her underlying message of autonomy. "For it is God who works in you to will and to do of his good pleasure." Philippians 2:13
Latasha has also appeared on Fox and Friends, Newsmax, and C-SPAN, as well as many other podcasts and outlets, discussing Christian education, homeschooling, economic empowerment, the importance of the divine family structure, and the erosion of Biblical conservative values, especially in the Black community, this continues to this day.
Together, the Fields have over 25 years of entrepreneurial experience. Ronald is a master barber, a clipper technician, and the owner of 3rd Phase Barbershop in the South Shore community. Latasha has over 14 years of real estate experience and has earned several certifications in Property Management and Non-profit Housing. In addition, she received a Bachelor of Science in Business Administration from Trinity Christian College in Palos Heights, IL.
Learn more about the community advocacy work the Fields Family is doing through their organization, EPIC Cafe.