Orientation
Date
Come learn more about our programs!
Location
Spirit of Liberty Church of God
3939 Blackstone Ave.
Markham, IL 60428 US

Additional Information
Are you looking for a homeschool co-op or K-12 school option? Join us for a Co-op orientation to learn more about our educational programs. Do not miss out on this exciting opportunity for your children to access a quality Christ-centered education and participate in enriching classes! From finance and public speaking to Spanish and history, our co-op offers various courses to advance their education further.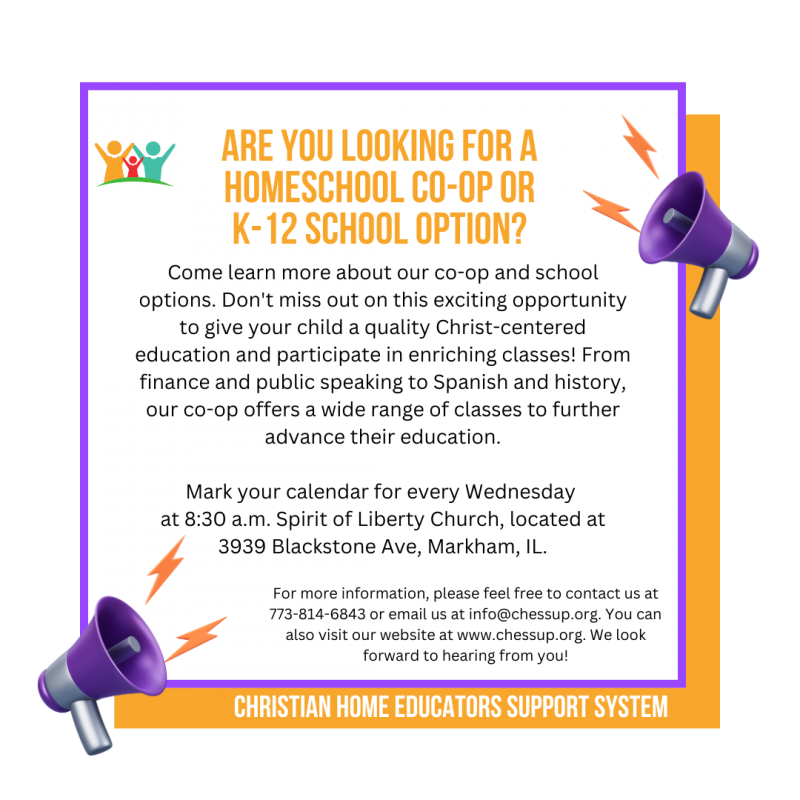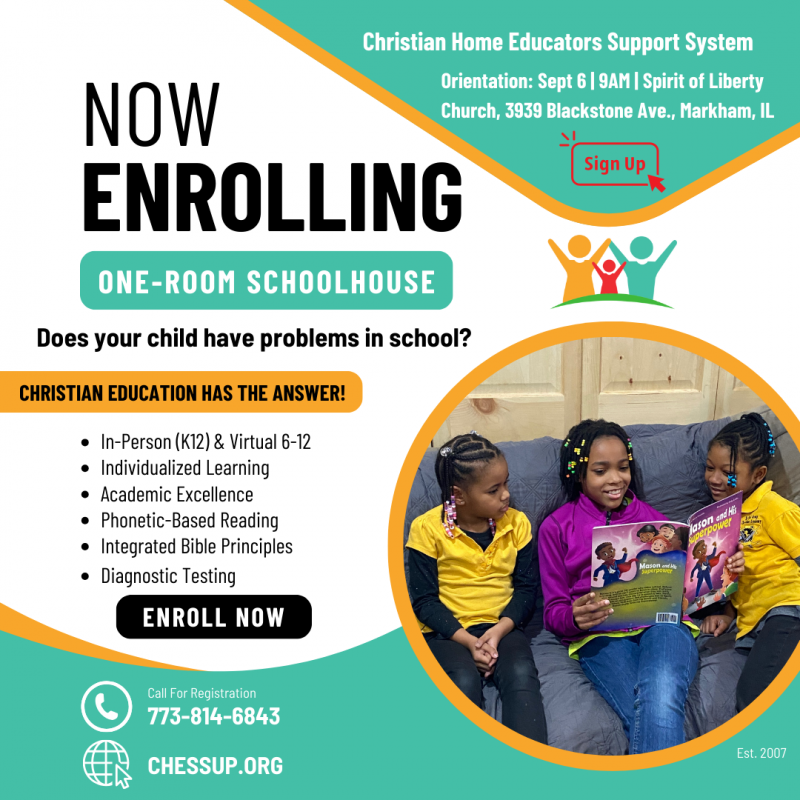 Signups
Signup is currently closed.